Superior Mold Abatement in Solana Beach, CA
Are you facing a mold problem? Even if you just suspect that you might, calling a mold abatement expert is a wise precaution. Our licensed specialists are available for mold inspection and testing 24 hours a day and can be at your door in Solana Beach, CA within 60 minutes.
Full-Service Mold Abatement in Solana Beach, CA
Superior Restoration is a full-service mold abatement contractor and are a mold-certified firm with B and C-15 contractors licenses. Our inspectors and technicians are highly trained and certified by industry leaders such as the IICRC (Institute of Inspection, Cleaning, and Restoration Certification), RIA (Restoration Industry Association), and CRA (Cleaning and Restoration Association). We have been in the restoration business for over 20 years and are fully licensed and insured. We hold the highest Better Business Bureau rating of A+, and all our work is guaranteed.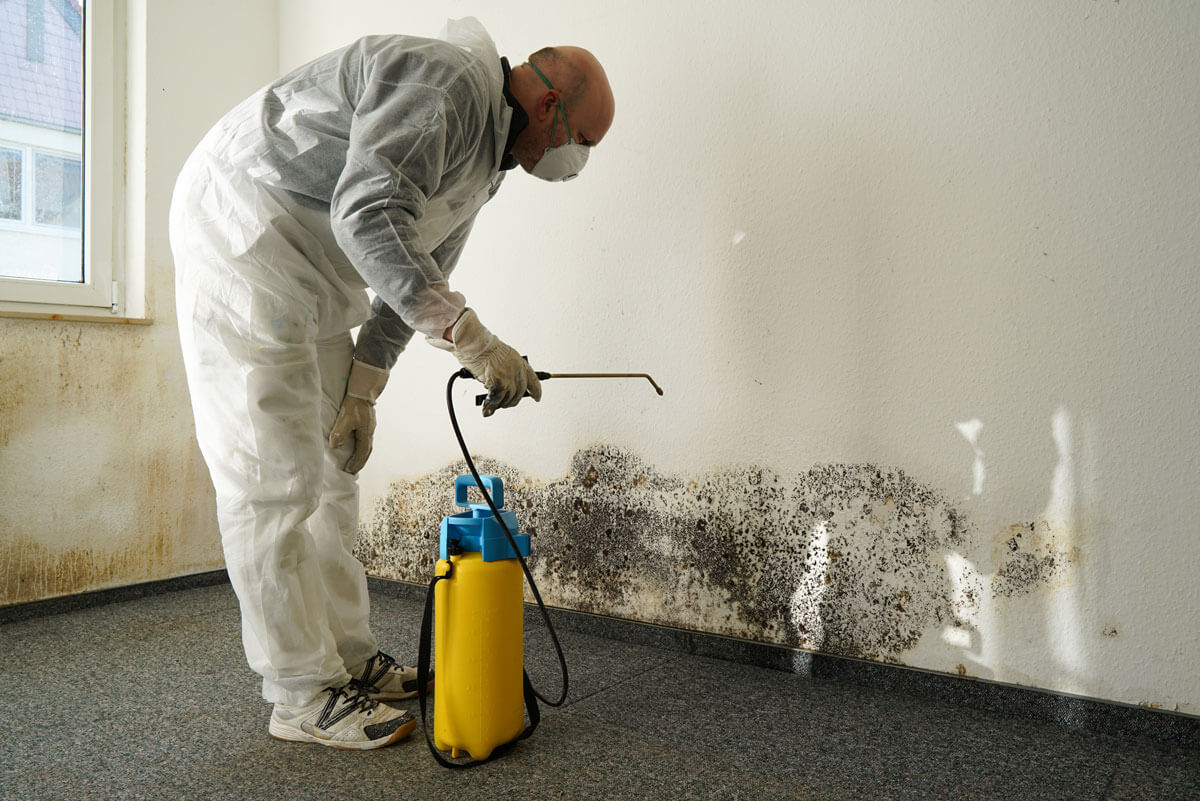 Mold Inspection and Testing
Remediation begins with a thorough understanding of what needs to be done. Our experts take air and surface samples for testing to determine the nature and toxicity of the problem. A visual inspection also assesses the location and extent of the growth and may include borescope inspections inside walls and other building cavities.
Isolation
Our crews then isolate the affected areas with plastic sheeting to prevent the spread of spores, toxins, and other contaminants. Inside the work area, they'll also set up HEPA filters along with negative-pressure exhaust fans so that air flows into the moldy areas then directly outside.
Mold Removal
Wearing all the recommended personal protective equipment and clothing our specialists will thoroughly remove all mold and mold spores using the most suitable approved mold removal methods, such as chem-wipes and HEPA vacuuming. Affected porous materials such as sheetrock (also called gypsum board and drywall) must be removed and replaced.
Mold Abatement and Decontamination
We'll follow through by applying non-toxic mildicide and in exceptional situations encapsulating porous building materials that can't be removed. Spores were already present, scattered throughout the building and waiting for moisture to start growing. So we'll also take care of surface cleaning, air duct cleaning, and carpet cleaning. Our experts will also determine the source of moisture so that it can be corrected, and as necessary, our water damage restoration specialists can provide thorough building drying.
Mold Odor Removal
Our unique equipment can neutralize all musty odors, even those lingering out of reach deep within the structure, with thermal foggers to latch on to odors and ozone generators to break them down.
Insurance
For those with applicable insurance coverage, we will work directly with your insurer, providing all the detailed documentation and special processes they require for a smooth and swift claims process. We guarantee our work and are happy to provide references.
Having dealt with pretty much every major insurance company covering San Diego County, CA for two decades, we'll know exactly what mitigation actions are necessary and exactly what detailed documentation is expected for a smooth insurance claims process. We'll provide that through email and web communications, including digital photos, for ongoing communications and faster processing.