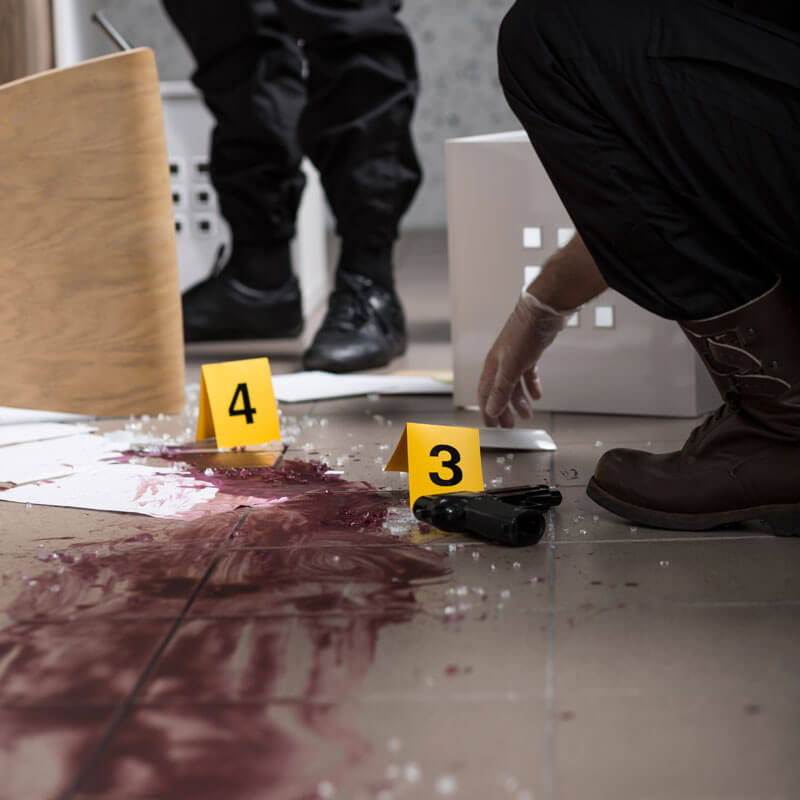 Crime and Trauma Scene Cleanup
Trauma scene cleaning demands special training. Following blood cleanup by a biohazard specialist, you require expert knowledge and experience for stain prevention and stain removal. In crime scene cleanup, situations like pepper spray or tear gas residue could leave you with days or weeks of burning eyes or other irritations. Only professionals can assure the best results in carpet and upholstery cleaning, and the restoration of treasured items. A full-service company such as ours can also deal with additional restoration needs such as painting and repairs.
Bodily Trauma
Many types of bodily injury, from accidents to murders, call for specialist trauma scene cleanup to deal with blood and other bodily fluids. Suicide cleanup, an unattended death (any occurring outside of a healthcare facility), and crime scene cleanup all require far more than a maid or everyday cleaning services. Because of the chance of transmitting communicable risk from various biohazards, specialist skills are necessary to deal with unusual conditions. Health and safety come first, followed by cleaning and restoration for the scene to be ready for occupancy, with no painful reminders remaining.